Watch for Upcoming Community Events & Fundraisers in 2020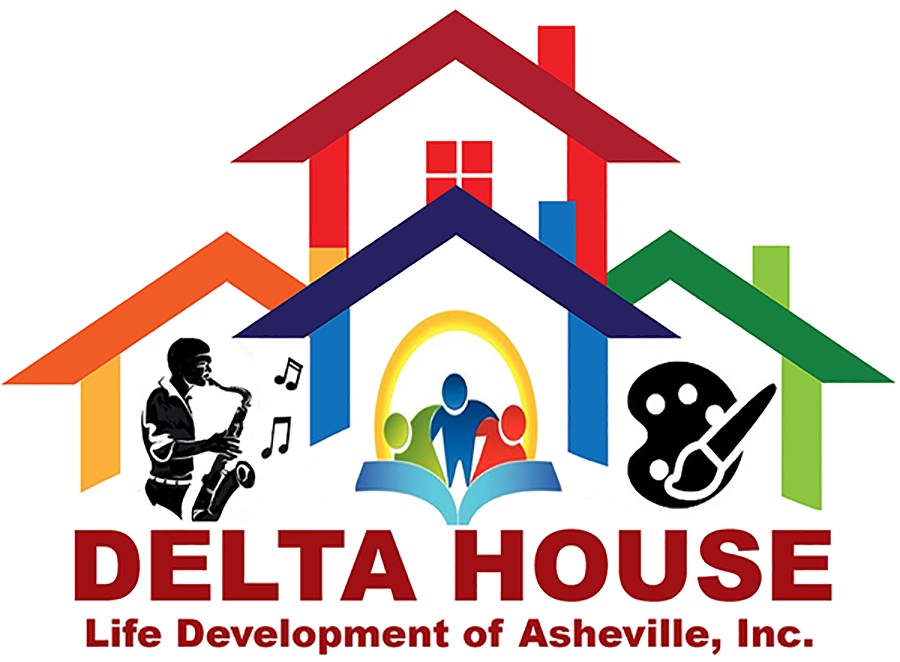 School and Community Partnerships
Delta House Life Development of Asheville, Inc. has partnered with our schools, our families, and communities to provide a safe, stable and secure environment that promotes and models respect, positive self-esteem, academic achievement and communication while appreciating and affirming individual differences and a commitment to helping all students become lifelong learners.
Collaborative Partners

Collaborative partners provide academic services and collaborate with Delta House Life Development of Asheville, Inc. to make sure that the students succeed in and out of school. They provide a safe environment for learning. Student attend the program Monday - Thursday and 12 hours per week. The programs follow the Asheville City Schools schedule. Services also are provided for parents and family members of participating students.
---

​Community Partners
Community partners support the community learning centers academically, culturally, and socially. They provide in kind services some of which include use of classroom space, janitorial services, and help with the costs for some instructors.

Program Grants
21st Century Community Learning Centers
Z Smith Reynolds Foundation
The Community Foundation of Western North Carolina
Asheville ABC Board
Wells Fargo Bank
Mission Hospital and Foundation
Ingles Market, Inc.
The Ethical Society
Asheville Area Arts Council
The Janirve Foundation

CHANGING LIVES, INSPIRING
MINDS, BUILDING A BETTER COMMUNITY.


​About Delta House Life Development

Find out how Delta House has changed lives for over 36 years.
Testimonies
"I have been a part of the Delta House's After-School Program. I have also been a parent volunteer for the last three years. I work as a bus driver for ART or Asheville Regional Transit, and the hours fit my schedule because sometimes I get off late or may have to work. Delta House is also a safe place for my daughter to be between the hours of 3:00 and 6:00 PM. I have enjoyed the program and participating, so it was cultural opening the eyes of the kids, going to New Orleans, and being a part of LEAAP and LEAF is awesome. My daughter also has to play with other Delta House Jazz Band members in the high school band. They use the same skills help they play in school. I enjoy seeing the kids show their talent and have the community's support. If other parents see me supporting the program, they will be able to come and help by supporting their kids." Cornelia, Parent

"I like the Delta House because it is fun and you get to do activities, play music, cook, go to new places, do art work, and get to learn new things. If you're at home and doing nothing, you should come to the Delta House, and you will have fun." Danielle, 12th Grade

"I like the Delta House because some of my friends are here, and I thought they had cool jazz music. I don't have to go to another after-school program, and you get to go to different places." Rajinder, 12th Grade

"I love coming to Delta House because I can get help with my homework, play in the jazz band and have fun with my friends." Nekai, 6th Grade